Supplies with the theme Davo Blank Pages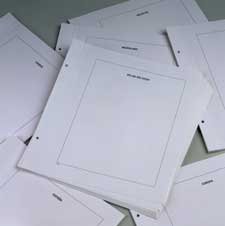 Davo Luxe Pages Encadred are blank pages of 170 grams paper. Each page has a frame and a country name within the frame. Ideal for storing the stamps you want to collect or to use as additional pages for your Davo Album.
Read More
There are no products matching the selection. Try a different sorting/filtering method.