Stamps with the theme Athletics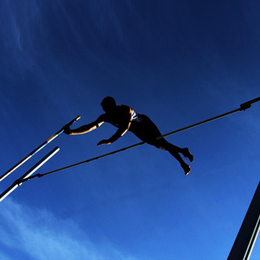 Athletics is a word mostly used to describe certain sports where people compete with each other. These sports categories are normally either 'Track' events - where people race against each other over various measured distances (mostly inside a stadium), or 'Field events - such as javelin, discus and hammer throwing, pole-vaulting and the long- and high-jump. Cross-country and road running and road walking are also athletics events.
The World Championships for Athletics are held every two years and most countries' top athletes are able to compete against each other for the chance to become World Champion. Two years after each World Athletics Championship event athletes may have the opportunity to compete in the even more prestigious Olympic Games.
Read More