Stamps with the theme Cervantes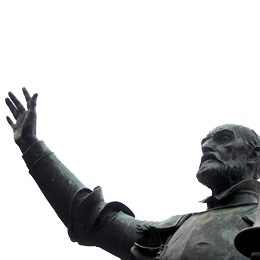 Miguel de Cervantes (assumed born around 29 September 1547 – died 22 April 1616) was a Spanish novelist, playwright and poet.
Don Quixote, his greatest work, is also considered to be the first modern European novel. It is regarded amongst the best works of fiction ever written. His influence on the Spanish language has been enormous and the language is often called la lengua de Cervantes ("the language of Cervantes").
Read More