Stamps with the theme Bridges and Tunnels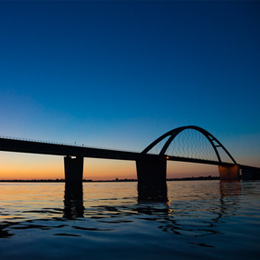 Bridges are structures built using various materials to span physical obstacles such as valleys, roads, and rivers and their estuaries, to create a passageway over the obstacle.
Over the millennia man has constructed incredible bridges of various designs in places where the ingenuity of those responsible for the design and building of the structures attracts great admiration. Tunnels are underground passageways, completely enclosed except for entrance and exit openings, usually at each end.
Read More