If you have never ordered items on our website before, please follow the instructions below:
To register on our website

At the top of the home page click on the tab 'My account'.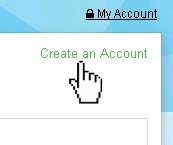 This opens a window where you must click on 'Create an Account'. It is important that you create an account, and this window is also where you will log in each time you visit after creating an account.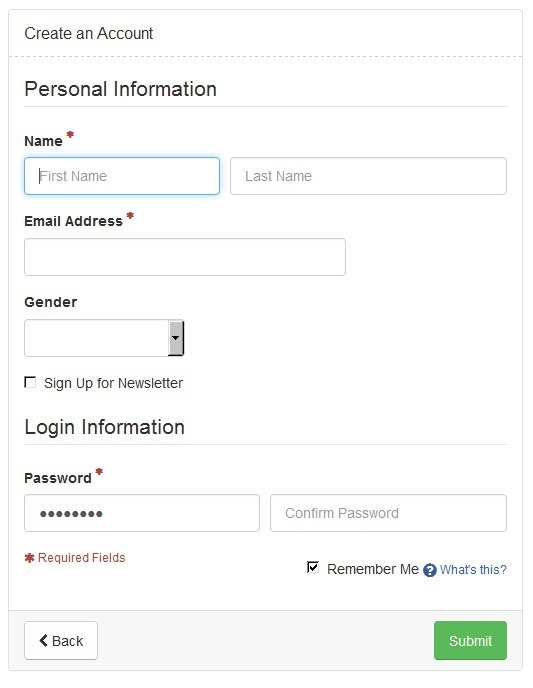 This opens a page where you can fill in your personal details.
Now fill in the requested information. You can create a password that you can use to log in on future visits to our website. It is important to remember this password (Please note that this password is case-sensitive). When all fields are completed, click on the green 'Submit' button. Now you should be ready for the next step.
Ordering Stamps
If you want to order stamps, by using the selection filters on the right side of the website page you can easily choose specific stamps from our vast stock.

When you have made your selection, click on the 'Add to Basket' button situated at the bottom-right of the picture of the article.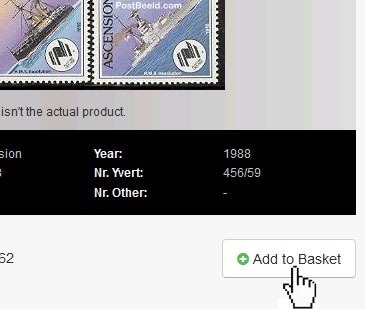 When you place something in the Basket, a window opens displaying each article you have placed in the Basket.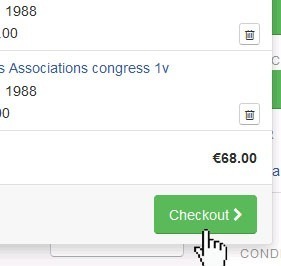 When you have finished ordering, click on the green button 'Checkout' to go to the Checkout page.
Checkout
Completing your order is done in four easy steps.
Step 1 – Billing Details
First fill in your billing address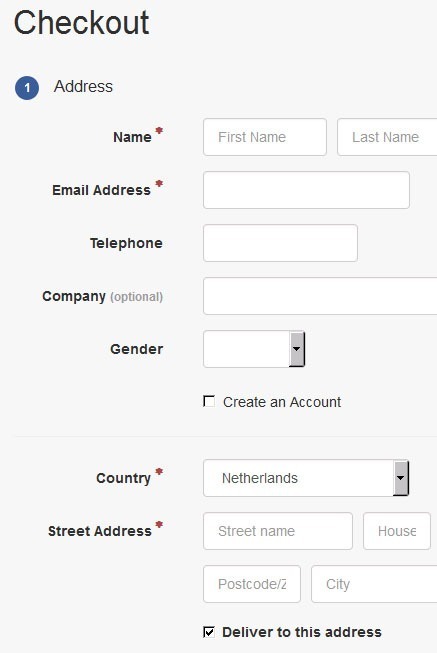 The website will retain these details, so that the following time you make an order this step will not be necessary.
Step 2 – Select Method of Delivery
Now you can select your preferred method of delivery by ticking the appropriate box.
Step 3 – Select Payment Information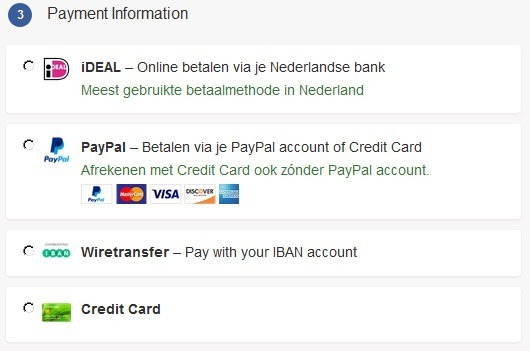 Here you can choose your preferred method of payment, also by ticking a box.
Step 4 – Order Review and Placing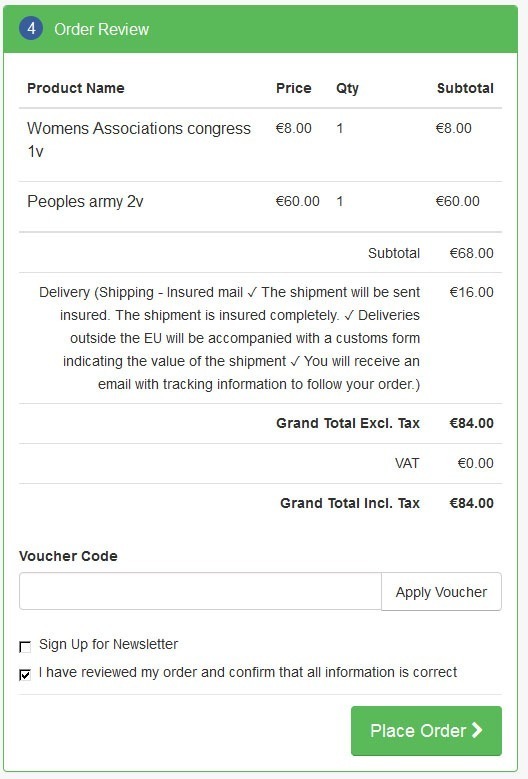 In the last step you can see and check the items you ordered. When you are sure everything is correct, you can place your order by clicking the green button 'Place Order'.