This week (until wednesday) we give 10% discount on stamps from Germany Federal Republic and berlin.
» click here «
Added
301
items yesterday and
5395
over the last seven days.
175302

currently in stock
Karl Benz generally is acknowledged as the inventor of the modern automobile, though many before him had carried out important work leading to the development of the various forms of transport we know today.
Benz was granted a patent for his first engine in 1879. The petroleum-powered internal combustion engine had been designed by him in 1878. His first vehicle was built in 1885, and he was awarded the patent for its invention in1886. Approximately 25 Benz vehicles were sold between 1888 and 1893. Indeed, the inventor's wife made the first road journey by car in 1888, to prove the viability of her husband's invention. Popularity of this new mode of transport grew rapidly and many other inventors produced vehicles designed for road use. One of the biggest steps in the development of the automobile industry was the introduction in 1902 by Ransom Olds (founder of the U.S. brand Oldsmobile) of the 'production line' for the purpose of assembling cars. This method was further developed by another American, Henry Ford, beginning in 1914. Ford's 'Model T' cars came off the production line in fifteen minute intervals, a vast improvement on previous methods, increasing productivity eightfold and using less manpower. Ford believed in rewarding his workers well for their efforts, indeed, in 1914, an assembly line worker could buy a Model T with four months' pay. This led to further rapid motor industry development almost worldwide. Nowadays automobiles and their derivations are essential to modern man and the discussion over the question of pollution caused by car exhaust gases has moved manufacturers towards developing other means of propelling their vehicles such as electrical battery power and the use of hydrogen and other gases.
View topic Automobiles
To be extremely brief in describing this very complex subject, in 1805 Englishman John Dalton – considered to be the originator of modern atomic theory – proposed that each element that exists consists of atoms of a single, unique type, and that these atoms can join together to form chemical compounds. Although academics from earlier centuries and different cultures had also theorized about the existence of atoms, far greater understanding of the subject came about in the early part of the 20th Century when German (later to become American citizen) Albert Einstein produced papers and equations which eventually led to other important scientific developments towards our knowledge of atomic and molecular theory. His work also pre-empted the use of nuclear energy to produce the atomic weapons first used in the Second World War, though he was a pacifist. Many stamps have been produced to celebrate the various discoveries and achievements by atomic scientists over the years.
View topic Atom use & Models
Antoine de Saint-Exupéry, (29 June 1900-31 July 1944) was a French writer, poet and pioneering aviator. He illustrated and wrote the famous children's book 'The Little Prince'.
View topic De Saint-Exupery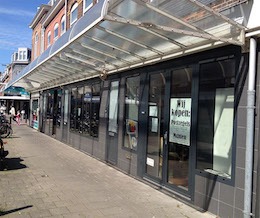 Welcome to our shop in Haarlem. Our hostess will welcome you with a cup of coffee. The opening hours are Wednesday to Saturday 10 -17h.
Haarlem is our headquarters. It is where owner Rob Smit began selling stamps in 1983. Over the years PostBeeld has expanded to include two adjacent buildings and now this is, with over 200m2, our largest store. Our headoffice is also situated in Haarlem. Here our websites are maintained and part orders from other locations merged into one and sent to our customers. The shop is located at 17 Kloosterstraat. A large public car park (Cronje) is a short walk from the store. Haarlem railway station can be reached on foot in 10 minutes. Our headoffice is located at Emrikweg 26B.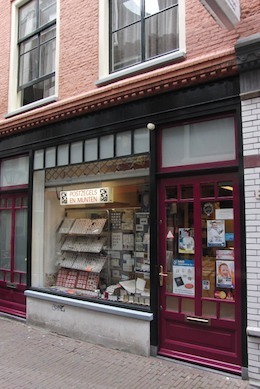 Welcome to our shop in Leiden, where Jaap is your host. The shop is open from Wednesday to Saturday (inclusive), from 10.00 to 17.00 (other days by appointment only).
De Leidse Postzegelhandel is one of the oldest stamp shops in The Netherlands, in business since 1941,and situated in Vrouwensteeg 3 in the heart of the old centre of Leiden. In October 2014 ownership transferred to PostBeeld, thus becoming the third PostBeeld store. The shop will continue to operate under the old name we respect so much with the addition of PostBeeld in the title to become "PostBeeld, de Leidse Postzegelhandel". Vrouwensteeg is a street off the Haarlemmerstraat.
In this shop you can find albums, storage systems, catalogues etc. Both new and second hand. There is always a good stock of stamp books, with prices from a few euros to those worth hundreds. These books can be viewed only in our store. Unlike the rest of PostBeeld's stock, they are not available to view via the internet. The shop also has a fine stock of coins and banknotes.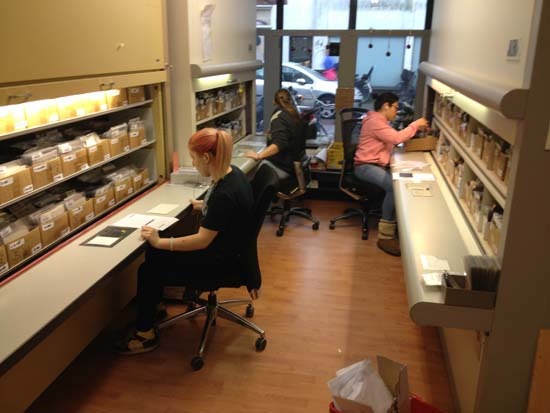 Behind the scenes we work with great care to process your order. At our Haarlem headquarters there is a lot of activity. About 25 people work here on two locations dealing with customer orders and administration.
Although our stock is held at around ten different locations in Europe, the Haarlem shop holds the greatest part of PostBeeld's stock and the purchasing department is also based here. If parts of an order are located elsewhere, everything is gathered together in our Haarlem office before being despatched to the customer.
Our translators and customer service department staff are also based in Haarlem. In the photograph above orders are picked from our stock. Below are some behind-the-scenes PostBeeld photos.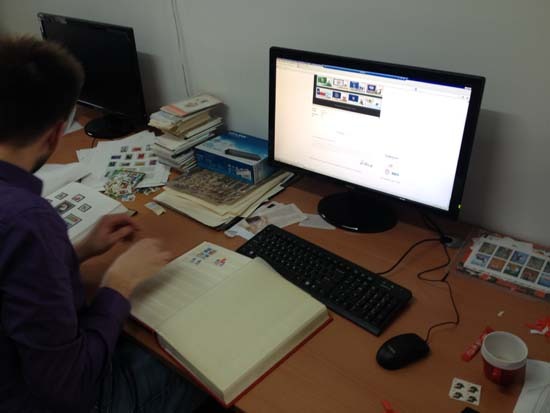 Processing a purchased collection.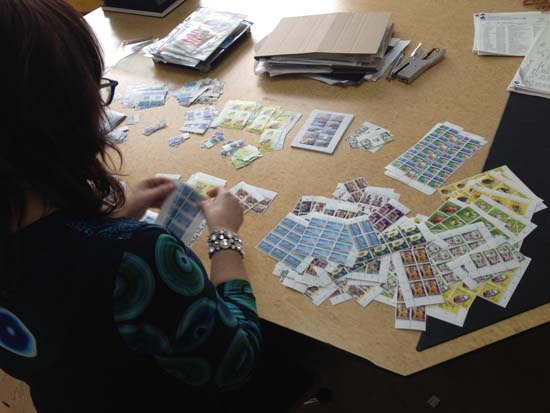 Processing new issues for subscribers in our online store.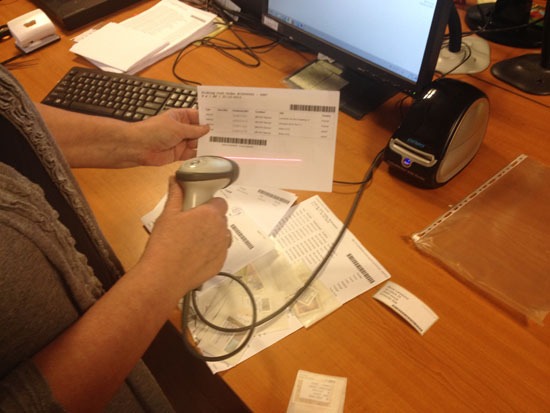 Checking that all partial orders are present is done via barcodes. They are then combined and shipped to the customer.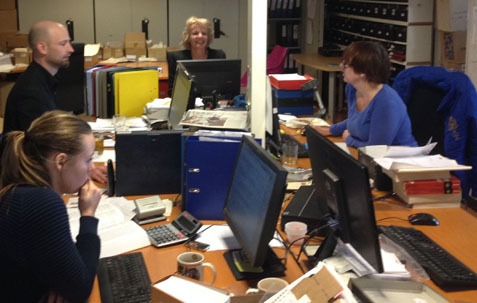 Here work is carried out on the website, translation and administration.